Timbers Restaurant & Fish Market Restaurant Review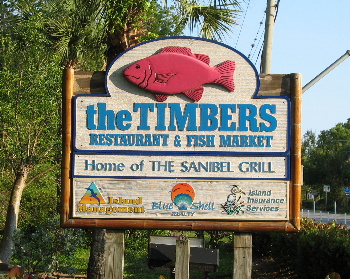 A large family seafood restaurant located in the Timbers Shopping Center. Kid friendly. One of the largest seafood menu selections on the island but also serving steaks, filets and pasta dishes. They have been feeding vacationers and locals for over 28 years. The restaurant has recently been remodeled.

Dinner is served from 5:00 to 9:30 p.m. seven days a week. In the lobby of the Timbers Restaurant you can purchase FRESH seafood. They also sell delicious sauces and dips to go with your fish selection.




We had not eaten here in about nine years and decided to give it another try and boy were we pleased with the result. The restaurant has been redecorated and it looks great. The atmosphere is like a tropical island and the seating setup is great. Each seat gives you a little bit of privacy, you are not right on top of people.

Our very friendly server started us out with drinks and bread. The bread was very soft and flavorful, always a good sign. Fred and I then each got a salad and it was wonderful. They use Goldfish as croutons!! It was so original and it tasted really good. Our salads were very fresh and the salad dressings were very good.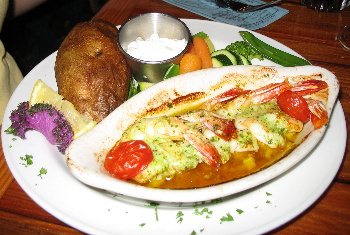 Fred and I both got shrimp dishes. They were tasty and the sides were good too. Fred loved the vegetables and my potato was good. So this eating experience was totally different from our first visit and we are glad we returned.

In fact we enjoyed it so much we came back about 6 days later and we got the same waiter and he recognized us!! We had another good meal. So give the Timbers a try, you will love the atmosphere as well as your meal!

The Timbers is located in a two-story shopping plaza across the street from the Sanibel Post Office. They are on the top floor. There is undercover parking as well as outdoor parking. Located at 703 Tarpon Bay Road. Phone: 239-472-3128.

SUSAN RATING: ****

Rating System


***** Five stars outstanding
**** Four stars great
*** Three stars good
** Two stars ok
* One star Donít Do It!

Sanibel Island Restaurant Reviews