The Sanibel Steakhouse Restaurant Review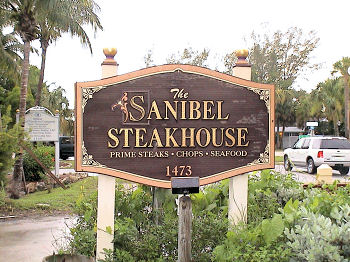 One of the best fine dining experiences on the island. It is a very small restaurant, so reservations are recommended (on and off season). The entree's consist of Prime steaks, chops and seafood dishes. Comprehensive wine list and marvelous desserts.

This is always a highlight of our trip to eat at this restaurant. The food is always good and we always feel well taken care of by the staff. The menu has changed some over the years. One of my favorite dishes is no longer offered. I have never had a problem though, finding something I liked.
This restaurant offered something I had never had before, Maytag Blue Cheese Butter, which was served with my steak. It was so flavorful and it made the steak taste even better. Since we live in Atlanta which has some of the best places to eat in the country, I was surprised to have never seen this offered before on a menu. The server recommended it and I was glad I took her advice!



I would also like to comment on the steak fries. The steak fries are some of the best we have ever had, cooked to perfection. It is the little things sometimes that make the dining experience one you will always remember. The desserts are very good too. We have had the creme brulee with fresh fruit many times and we are never disappointed.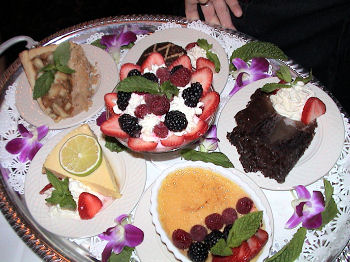 Entree Recommendations:
Beefsteak Tomato Salad
Filet Mignon with Maytag Blue Cheese Butter
Steak Fries (some of the best we've ever had!)
Creme Brulee

The Sanibel Steakhouse has a comprehensive wine list. The staff can offer assistance with your wine selection. There is a small bar in the restaurant but it will only seat around seven people.

They just repainted the outside of the building and it looks very nice. The building is white with a soft brown trim. Parking is in front with additional parking in the rear. The Sanibel Steakhouse sits very close to the road so it is very easy to locate.

Service is excellent and the food is delicious! Prices range from $20.00 to $55.00. Located at 1473 Periwinkle Way. Phone: 239-472-5700.

SUSAN RATING: *****

Rating System


***** Five stars outstanding
**** Four stars great
*** Three stars good
** Two stars ok
* One star Donít Do It!

Sanibel Island Restaurant Reviews