Birds and Bird Watching on Sanibel Island
Sanibel island is known for its over 300 species of exotic birds. The island is a well known destination for bird lovers from all over the world. Birding opportunities are unlimited on the island. One has only to step out of their home or condo to experience the amazing birds that live on Sanibel Island.

The number one place to visit is the J.N. Ding Darling National Wildlife Refuge on Sanibel-Captiva Road. This is one of the most visited refuges in the country with over 800,000 visitors per year. You can view the refuge by tram, electric boat, biking, car or even kayak!

There is an Education Center to enlighten you about the refuge and allows you to learn a few surprises about the area and its inhabitants. There are numerous exhibits to explain the wildlife and how they live in this habitat.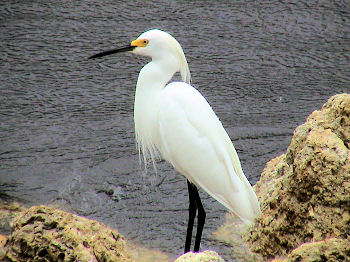 The main road is called Wildlife Drive and will take you thru the preserve. There are places to stop and observe wildlife in its natural state. An observation tower allows you a full 360 degree view of the area. It is a very quiet and peaceful place to stop for a rest if bicycling or a place to get out of the car to observe the birds in their natural habitat. Different times of the day and depending if it is high or low tide will change your experience from visit to visit.

The gate to Wildlife Drive is open from one half hour after sunrise and closes one half hour before sunset. The Drive is closed on Fridays. The Education Center hours are 9:00 to 5:00 p.m. from November to April. During the summer months the hours of operation are 9:00 to 4:00 p.m. The price of admission is $1.00 for bikers and walkers and $5.00 per car. If you choose to take a tram tour the cost will be $12.00 adult and $10.00 per child. For more information call 239-472-1100.



Sanibel Island Activities