Doc Ford's Rum Bar and Grille Restaurant

Doc Ford's was such a pleasant surprise for us! We have been driving by the place for years on our way to Blind Pass but never stopped in for dinner or a drink. This past trip we ate there twice!! Great atmosphere and good service.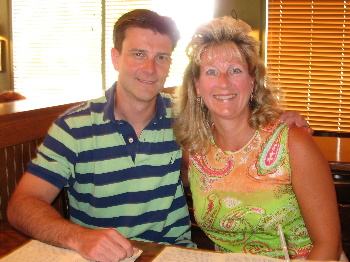 Doc Ford's is owned by author/novelist Randy Wayne White. His novels are inspired by the islands of Sanibel and Captiva and the name of this restaurant is fondly named for his main character, Doc Ford.

It is a sports bar but the food has a gourmet flair. We had an appetizer (Jerk Chicken Nachos) that had cabbage in it...yes that sounds odd but it was so good! We were quite surprised.




I had a Philly Cheesesteak with french fries that was very good. Fred had the Pulled Pork Sandwich with french fries. He really enjoyed his meal.

Doc Ford's is open for lunch and dinner daily from 11:00 a.m. to close. Located at 975 Rabbit Road which is at the corner of Sanibel-Captiva and Rabbit Rod. Phone: 239-472-8311.

SUSAN RATING: ****

Rating System


***** Five stars outstanding
**** Four stars great
*** Three stars good
** Two stars ok
* One star Donít Do It!

To book your vacation at Sanibel Moorings, including airfare, rental car and more, just click below...

Click Here to Book Your Sanibel Trip

You'll get highly competitive rates and great service.

And if you want to travel anywhere in the world, this site has you covered.

Click Here to Book Your Next Trip Anywhere in the World

Sanibel Island Restaurant Reviews