Bubble Room Restaurant Review

Located on Captiva Island, this outrageous and different restaurant is a tourist attraction. We attempted to eat at this restaurant many years ago with the intent of coming to eat their awesome and well known desserts. Well, we get to the restaurant (which is a long drive if you are staying on Sanibel Island) and after giving our names and waiting for almost 30 minutes, we were informed we cannot be seated "just to eat dessert". We could purchase dessert and take it with us but we could not eat it at the restaurant. What restaurant turns paying customers away?!? We were truly amazed. So all I can comment on is the lack of customer service and the rudeness for which we were treated. We have never been back.

UPDATE:

Well, we have now been back to the Bubble Room for a second visit. We drove out to Captiva on a Monday night and as we parked the car, we were informed that the water line had broken and the restaurant was shut down for the evening! So back we go to Sanibel for dinner.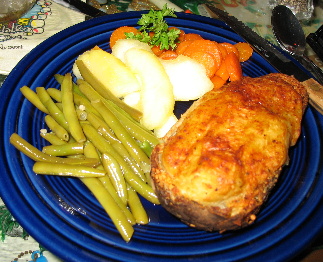 On Tuesday night we tried again and were successful in being able to eat at the Bubble Room. The restaurant is filled with all kinds of "stuff". We were seated in the "Christmas themed" room on an upper level. The restaurant is old and sort of musty smelling. The wall beside our table has a fish tank in it. The fish tank actually ran the entire length of the wall. Kids will love that. Across from our table on the wall were photos of old Hollywood Stars. A definite eclectic mix of items all over the restaurant. The restaurant is in little sections and each eating area has a different theme.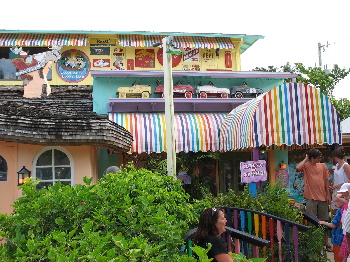 Our server is called a "Bubble Scout" and they are dressed in attire similar to a boy scout. I found it a little odd to see a man in his 40's dressed liked this and serving us. I was sort of embarrassed for him.



Fred and I had mixed reviews on our dinners for the evening. We enjoyed the sticky buns and Bubble Bread. They were very good. My salad was limp and just okay. I got a filet mignon which was fatty and my vegetables were cooked in some sort of vinegar based fluid. I love green beans and carrots but not cooked in vinegar. My twice baked potato was just ok (Fred agrees with this assessment). Fred order a T-Bone steak and he loved his meal.

We did order dessert, a chocolate mint cheesecake. It was okay. I make better cheesecake at home.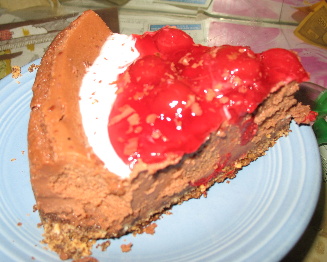 The word that jumps out at me regarding this dinning experience is "TOURIST TRAP". Now I realize kids will probably love the place for the atmosphere but I didn't. The meal was very expensive at $88.95 for two people and no alcohol. They also do not give free refills on cokes. Give me a break! This is the United States, we're all about free refills on drinks!

Would I go back...absolutely not. If you are looking for an expensive, overpriced meal with no refills on your drink, this is the place for you.

The restaurant also has it's own gift shop for you to browse thru that is in a different building than where you eat. It is adjacent to the parking lot.




The building is located in downtown Captiva. It is bright pink with decorations (bubbles) covering the outside walls and there is a sitting area out side to handle the overflow of people waiting to eat. Remember that Captiva does not have many restaurants so if you come from Sanibel you will probably have to wait before you can be seated.

Located at 15001 Captiva Road. This restaurant is on Captiva Island not Sanibel. Phone: 239-472-5558

SUSAN RATING: *

Rating System


***** Five stars outstanding
**** Four stars great
*** Three stars good
** Two stars ok
* One star Donít Do It!

Sanibel Island Restaurant Reviews

To book your vacation to Sanibel Island, including accommodations, airfare, rental car and more, just click below...

You'll get highly competitive rates and great service.